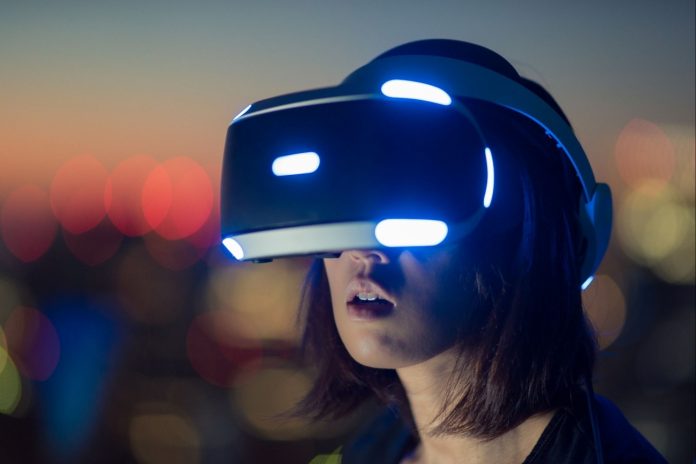 The recent years have seen the technological advancements like no other era. That coupled with unlimited proliferation of affordable software and hardware have brought immersive technologies like Virtual Reality (VR), Augmented Reality (AR) and Mixed Reality (MR) to the forefront and also made them to be more economically feasible than ever.
These new tools have seen a flood of investments and these continue to fuel the markets that are set to grow massively in the coming years.
 VR and AR are going to impact the world and our lives in a plethora of interesting ways. Here are a few ways in which they are going to affect our lives. Just read on to know.
Ease of Conceptualisation Will be Enhanced with Virtual Reality – Conceptualization is the key for the remodelling and real-estate industries. In-home tours or chunky software and showroom are some of the greatest tools to convince to remodel or purchase something. You will be thrilled to be introduced to something where the ease of conceptualization is enhanced to a great extent because of the life-like realities and the visual power of the VR headsets. You can now put a fireplace at once corner and pull out a sofa on the other without ripping the wall off, just with the help of the VR set. VR sets allow us to change the world as we experienced by creating a vivid shift in our capability for visualising the spaces.
A number of three-dimensional model real estate companies are leveraging this technology for revolutionising their industry and augmenting the experience of the clients.
New Levels of Engaging Entertainment Will be Attained– The world of entertainment is getting most benefitted with the emergence of the AR and VR technologies. The designers are now able to attain new levels of engaging entertainment, thanks to the virtual augmented reality with the potential of a more emotional and intimate experience. VR has truly made possible what has been craved for since many years now. It has emerged as the new generation of story-telling platforms. The recent Sun dance Film Festival, as part of the New Frontier showcase, featured more than 30 VR experiences which consisted of VR installations and captivating works of cinema.
 Another mode of entertainment that uses immersive technology is the gaming world. Games offer a highly interactive platform and bring forth a high-level virtual reality. The mesmerizing world of gaming is produced by real-time rendering software along with game-making process developers. Software like Max and Maya have given rise to a number of high-profile 3d games, today.
All Barriers to Enter into Commerce Will be Removed with Experiential Marketing – Another way in which virtual reality is going to change the world is through experiential marketing especially in the world of digitalisation. Experiential marketing can easily be applied to the real world applications more. But in the VR digital realms, they help to create realistic situations. For example, you may be hosting an event. With the help of the VR you will be able to place the guests right in the middle of the virtual reality setting. It has far-reaching implications in the world of commerce.
 Now attempts are being made to bring the experiential marketing to the average consumers and businessmen by offering a platform that is easy-to-use that is inclusive of a guided speaking tour by a person that can give a sales pitch over and over again.  The companies like You Visit have already brought this to the forefront. This is useful not only to the businesses but also to the consumers. Hotels and travels are also using this for their benefit.
Automotive Industry will be boosted Up –Even today a number of companies use clay models to help understand the look and feel of the final product. But VR allows you to experience a full car design instead of a miniature one. The elements of a good car design can be experienced more accurately with AR and VR. The subtle details like how far the driver has to extend his or her arm to reach the dashboards and the other ergonomically details can be comprehended much easily with these technologies. The designers are actually now being able to sit on the car rather than just view a 2D design on the desktop.
Learning New Skills Will Now be Easy – VR and AR actually prevent the complexities of learning new skills and make things much simpler. The US military has already put into use VR technology for training soldiers for certain techniques. This way they get to learn the hand-to-hand combats and certain other fight disciplines in a much better way than was possible earlier.
VR and AR have made learning a foreign language and immersive language without leaving your home. You can also learn highly-complex fields like electrical engineering, rocket science, artificial intelligence and astrophysics with first-hand virtual experiences that will help you to progress and have a deeper understanding as compared to the standard two-dimension learning process.
The above are some of the ways in which virtual reality is opening up new avenues and making things simpler for us, be it any field. Just like the 3D product design software that has enhanced the online shopping experience and revolutionized it, similarly there are many other products that are emerging today that will simplify your lifestyle further   and herald a new era of  virtual reality.