Inbound marketing mainly used for attracting the customers towards our brand through useful content and relevant interactions. By using Strong Inbound Marketing, your customers can find you through blogs, social media and search engines. In Inbound marketing, marketers don't have a need to fight for customer attention. Inbound marketing attracts qualified prospects. The main focus of Inbound Marketing on the values those they are providing to their users.
Now here you can follow various steps to improve your Inbound marketing strategy.
SEO FRIENDLY CONTENT: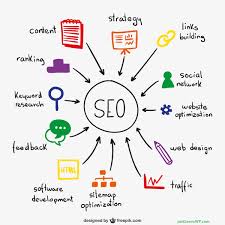 SEO friendly content is one of the most important and the first phase of the inbound marketing. You can make the content SEO friendly by adding more and more keywords. Because everybody wants to gain the top position in the search ranking. For more SEO friendly content you can use the huge variety of keywords. You can add inbound links or Outbound links on your website to increase the quality of the content. There are two methods for the optimization of your website. One is on-site SEO and another is off-site SEO. This whole concept is Content Marketing.
SOCIAL MEDIA: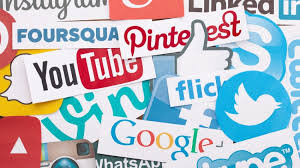 This phase is one of the most important phases of the Inbound marketing. You can increase traffic to your website by posting various kind of posts related to your website. But you have to take care of the content and advertisements which must be user-friendly. By social media, you can promote your website more and more. We can post various types of content related to our website on various type of social networking site like as Twitter, Facebook, Instagram, LinkedIn, Pinterest etc. For the promotion of your website, you have to take care of different-different policies to respected social media sites. One can also refer some of the most successful social media campaigns to take inspiration.
EMAIL MARKETING
You can increase rush on your website by email marketing. Most of the marketers said that email marketing doesn't work properly. But Email Marketing is one of the essential parts of the Inbound Marketing. Your customers will get aware about your product more by email marketing rather than others. You can offer various types of deals to your customers by email. You will approach the number of potential customers by the Email Marketing.
FEEDBACK OR REVIEWS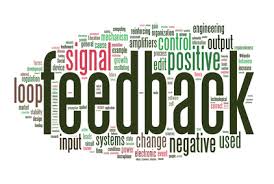 Take feedback from your customer, may be this feedback works as the promoter of your product. I think for Inbound marketing this technique is best or you can approach the number of customers. By using this technique you are automatically turning your customer as a promoter.
BLOGGING: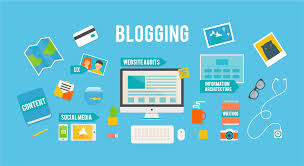 Blogging is one of the best options in inbound marketing to increase rush on your site. You can achieve various plus points by blogging for the marketing of your product. Those plus points are powerful backlinks, wider audience reach, and personal brand building. By using blogs you can easily list down publishing brands on the landing pages lends a sense of prestige.
INFLUENCE MARKETING:

The influence marketing improves the more inbound market. It is a form of marketing and its main focus is on the influential people rather than the target market. This influence market identifies the various types of individuals that have influence over potential buyers or orients marketing activities. By using social media influence marketing you can build up relations with people. Influencers can reach to their customers via blogs.
COMMENT MARKETING:
To improve the inbound market we can take the help of comments. This type of marketing will be done with the help of social networking sites and blogs. We can comment on famous blogs of different-different brands or products. Comment marketing plays an important role in inbound marketing like as others.
VIDEO MARKETING: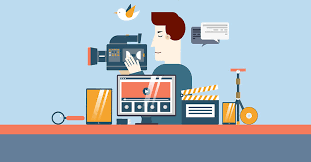 Video marketing also helps you to improve the inbound marketing. Video marketing is incorporating videos into your marketing campaigns; these videos help you to promote your company, products or your company service. In these days live event videos are becoming more and more popular for marketing.