Twitter is one of the popular social media sites which can be used as a platform to promote business, product, and service. Additionally, it is a feasible platform for all users who are interested in showcasing their talent to the entire world. There are several amature singers, books, musicals who make use of Twitter as a platform to attract huge fan followings. All the followers are an asset to the business and increase the brand value. Getting a huge twitter follower is not an easy job, it is too time consuming and needs a lot of efforts. If you want to have a business with huge twitter followers than here are some quick tips which can help you to get an active twitter fan following for your business.
1. Understand the Twitter lingo
If you are a new Twitter user, it is must for you to understand how twitter works. After creating an account, create an excellent bio. This will help your followers to decide whether to follow you or not, give a quick brief about yourself, your industry, and the company where you work. Make it simple, friendly and professional with a touch of wittiness. Always ensure your profile is reflecting your brand in a positive way. Always refresh your bio with regular events and marketing campaigns, this will ensure that your twitter is always active and you can easily attract more followers. Additionally, cross-promote your twitter account, you can create a twitter tab on your Facebook page, can mention it on visiting card, business card, Google+ profile, email signature and other websites. You can also promote your twitter account on the blog. You can allow sharing the content of your blog by giving an option to "tweet this" button to your readers. Tweet every day at regular intervals to stay in touch with your followers. Twitter lingo is a smart way to keep them engaged.
2. Follow Similar business and people
If someone chooses to follow you on twitter, check their bio and if you find them similar and suitable for your business and profile follow them back. This will help you to get great twitter following quickly. Additionally, it will also make your follower feel special. Moreover, follow the people who have similar interest, just like you. Follow suitable industry like yours so that you can get a frequent quality update from them. Reach out the industry leaders and celebrities and be their followers. Additionally, in order to make your new follower feel special, you can also send them a direct message.
3. Make use of hashtags
The hashtag was first introduced by Twitter, you can use a maximum of 3 hashtags in 140 words else it will look spam. Focus on the trending hastags, if they are suitable for your business, use that. This can be also used to engage the audience and start retweeting other peoples tweet. They will also do the same for your tweets. You can create a specific hashtag for different campaigns, this will help you to promote the campaign to a wide audience. Additionally, look for business-related keywords which can be used as a hashtag.

Image Source: Quicksprout.com
4. Share information and original tweets
When you are posting something a social media platform, ensure that the content should be informed and not only the product promotion. Always be original as a lot of people give high preference to the original content. Be inspiring, most of the people, retweet inspiring tweets. You can also use Twitter as a platform to promote a blog, you can share a teaser of your blog as a tweet, this will encourage the audience to visit our blogs. Apart from this, you can always tweet the important and breaking news. It is an instant way to get engagement and you can present in a creative way. Use lot of questions and post challenges, this will spread your business to a huge audience. Additionally, make use of images, videos, events to increase the interaction.
5. Engage your audience
Everything revolves around audience if you are promoting a business. The customer does not want to see a random tweet about "buy this", "this is our product ". It is curial to engage the audience and to generate lead. Start with appreciating your followers and retweet their posts, this will also show that as a business you care about your customer. Another great idea is to mention about the followers and good customers. You can conduct some timely competitions and questionaries to boost the engagement.

6. Follow splendid marketing strategies
Create interactive content like vote campaign, photograph content, essay contents, blog writing contest and event video content. A regular contact will increase the engagement and you will get more followers too. Offer exclusive deals and giveaways for only for followers. Create and use promotional hashtags and attract new followers too. You can launch new product live on Twitter and go for a Q&A sessions.
7. Show your face
People don't want to simply follow a logo or a cover page, always add a suitable photograph and share a belief in yourself. Make sure to upload your photo, this will validate your account. If your twitter account is without any photograph, often you might be considered as a spam which is using the twitter handle only to spam about their business. A twitter account with a profile picture would usually attract good followers.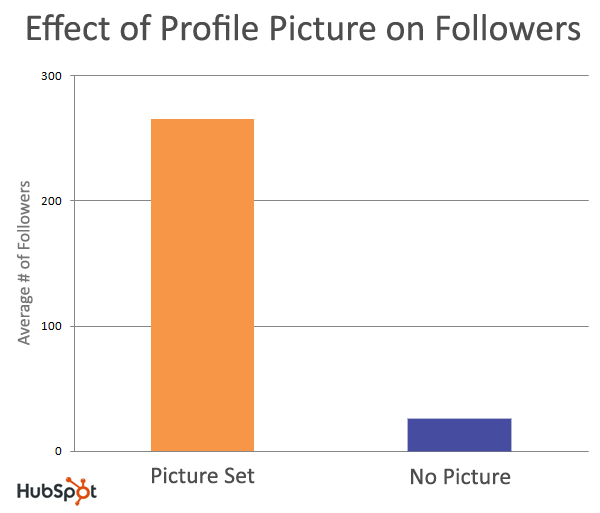 8. Create an about us page
In the Twitter bio, you can only mention 160 characters. There is no much space to tell your story, apart from that you can create an interesting about us page to showcase your product, your services, and your policies. The followers can click on the link and can get to know more about you. This will increase the reliability and trustability of your twitter account.
9. Keep a short and crisp tweet
Don't share a lengthy tweet, people won't prefer to follow you. Avoid creating tweets in chains. Always create a short and on point tweet, it will also attract a great audience and people will look forward to your future tweet. Reply to all your followers by specifying a reply as @username, this will avoid spamming.
Why Increasing USA Twitter Followers is a Good Idea
In olden days, social media was only used as a platform to get connected to huge number friends and family at a time. But, with the evolution of technology, the prominent social media networks like Twitter is used as an excellent platform to promote a business and to get huge audience attention around the globe. Twitter has more than 300 million users who are active on regular basis, it can be a great opportunity. You can easily promote your business and product online via Twitter and also can interact with your potential customer and can convert them into the lead in near future. Once you have a twitter account for a business or a product you can start looking for followers, they are an excellent source to promote your business. Make use of all nice and efficient strategies to create an interactive platform for your user. The results are achieved through hard work and unique marketing campaigns. Promoting a business on Twitter is the most cost-effective and efficient method.
Buy a twitter follower from a trusted agency, this is the smart and instant way to get more followers on your twitter account. Once you have good followers, you can start promoting your product and services to the users by different ways of engaging the via photos, quiz, video, contests etc. When you buy twitter followers, you will also see a drastic increase in the overall followers too. Your account is considered as a credible one and more people look forward to hearing from you.
A Final Word: Why Increasing USA Twitter Followers are Important
Social media marketing is very crucial for a business to get huge audience attention across the globe. Twitter is a popular social media platform with millions of active user who can be a huge traffic for your business and also for your individual profile. If you have an excellent fan following, you will be considered as credible and popular. Twitter is the perfect destination for all the future singers, actors, comedians etc. who don't have much money to spend on marketing. They start getting huge attention immediately one they have huge twitter followers. But, one cannot get huge fan follower on Twitter in just a day, it takes huge manual work, efforts, and tie. This is the reason people buy twitter followers from trusted agencies online, they are very affordable and you can see the results instantly. Once you have great audience reach, you can keep your account interactive pace for the audience by conducting contests, interacting with them, retweeting their tweets. There are plenty of people who launch their songs, videos, products, and services online via Twitter. It is a great way to get audience attention around the globe. Always opt for trusted agencies to buy twitter followers.