Before we go through in detail, we should be clear about what digital marketing is all about.
In simple terms, digital marketing is the promotion of products and services by using any form of electronic media. This fancy buzzword is known by its diverse names. For instance, online marketing, web marketing, internet marketing etc. so, don't get stunned when you listen any of the above names. Now India is going to be digital. So, one should have knowledge of Digital marketing so as to make career and future as well.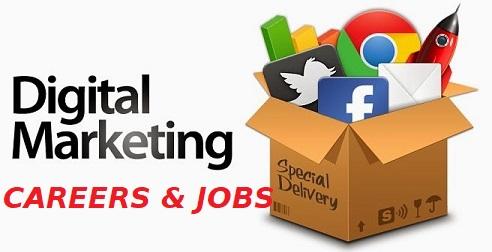 Now coming to digital marketing jobs, guys this niche as ample job opportunities where you can shape your profession well. For professionals, entrepreneurs and job seekers, it can open entryway of achievements. There are various institutions and agencies which offer ensured certified training program in digital marketing. Here are the lists of some reputed institutions which offer various training programs in digital marketing.
These are:
Delhi School of Internet Marketing
Digital Vidya
Digital Academy
DigiPerform
DUCAT
NIIT
SimpliLearn.com
AIMA
UpGrad's
PIM
If you are serious and passionate about profession in this field, you can get placed in any of the following companies:
Google
Microsoft
Accenture
HCL
Cognizant
Mahindra
TATA
PHILIPS etc.
Fee varies from institutions to institutions, but it somehow around Rs. 200000 to Rs. 600000. It will cover Search Engine Optimization, Search Engine Marketing, Social Media Optimization, Social Media Marketing, Pay Per Click, Online Reputation Management, Google ad word, Content Marketing, Video Marketing, Mobile Marketing, Google Analytics, Lead Generation for Business and so on.
How to enter in Digital Marketing World?
For fresher's, there are ample career opportunities in the digital marketing domain. You can learn online marketing from books, internet source like Google. You can go through the various blog which can cater all queries in your mind. Next step you can take is to get admission in any of the above institutes.
For entry level professionals, the minimum salary package 1.5 lakh per annum. What's more, remaining is up to the ability of that person.
For experienced, the salary package varied accordingly. Once you gain experience, salary will be not an issue by any means.
There are various startups which are switching in this field. So, in this way, the numbers jobs will increase.
You can readily explore lucrative digital marketing opportunities in the following fields:
Search Engine Optimization (SEO)
Social Media Marketing (SMM)
Email Marketing
Search Engine Marketing (SEM)
Content Marketing
Web Analytics
Now let explore the different career options.
Search Engine Optimizer (SEO Executive)
SEO Expert
SEO Specialist
Manager
Social Media Marketing Expert
Content Writers
Content Marketing Manager
Copywriter
Inbound Marketing Manager
Conversion Rate Optimizer
Another benefit of having these skills are: You can use your skills as a freelancer where you can earn by offering your services.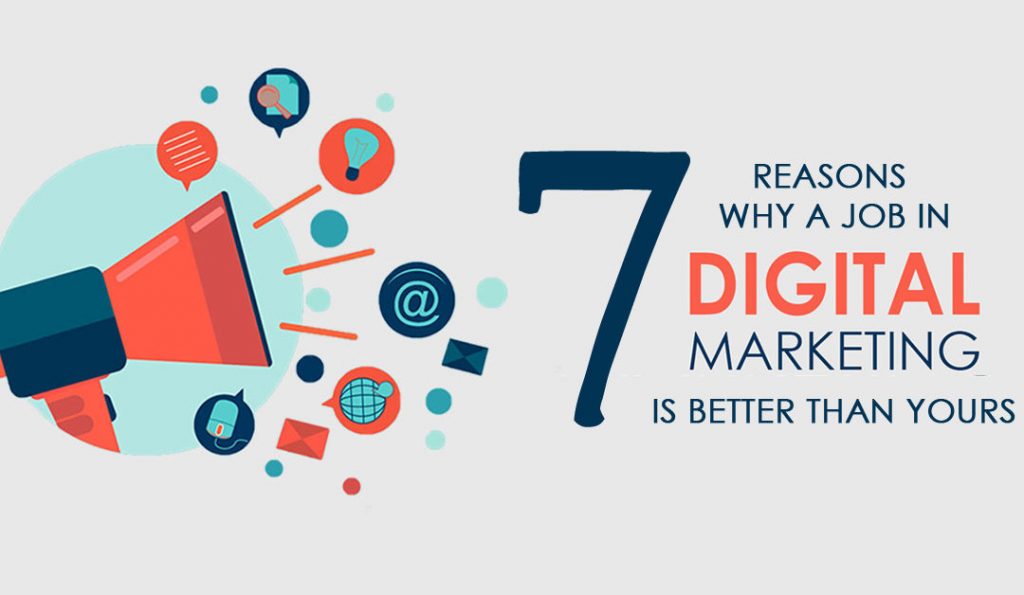 So, in a nutshell, once you learn digital marketing, then you will definitely learn from it. It opens the door of digital marketing jobs in many different big IT companies. Seekers can apply easily to get the best opportunity in the job market.
Author Bio:
Khushboo Setiya is a blogger an online media enthusiast and who loves to pin down her views on a number of topics that interest a reader. She loves to write about various related topics such as Web designing Techniques, Digital marketing jobs, career guidance, Job searching Techniques, IT Development and much more.