"Whenever you write, write Keyword rich content" "Always focus on Keywords, when writing anything" These are some phrases that are heard by a lot of content writers while they are writing content for any blog or website. But what is Keyword? And how do we come to know which keyword to use for our write up? All these questions will be answered in this article.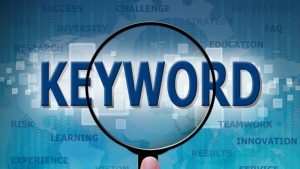 Keyword is a word or a phrase that people use often to search for something online. And there are some basic steps that are to be followed to do a keyword analysis for SEO.
Step-1 List the basic terms related to your niche
This is very simple; you need to make a list of all the topics that your business is into. These would be the most basic and important topics that you think are relevant for your business. Once you have created the Topic Buckets, you move on to the next step. Here you need to try to think like a buyer. Meaning, what would search for if you wanted to look for this content on the web.
Step-2 Use Appropriate Keywords To Fill The Buckets
Now that you have your keyword buckets, it is time for you to fill these buckets with appropriate keyword phrases so as to achieve a great rank on the SERP (search engine result page). Here, if you have your niche as a Digital Marketing Institute, that is located in Delhi, you would use phrases such as-
Digital Marketing Institutes
Digital Marketing Institutes In Delhi
Online Marketing etc.
You, then would use tools such as Google Analytic to find out the recurrence of your keyword on the browser. Do this process for all of your buckets.
Step-3 Search For Related Searches
Here, you now have to find out the searches that are related to your topic. As we took the example of Digital Marketing Institute, here what people could find in 'related searches' section could be, phrases like 'Online Marketing' instead of Digital Marketing as the terms are used interchangeably. This is just one example, there can be hundreds of searches related to your topic that you can find on the web.
Step-4 See How Your Competitors Rank
After you have analyzed and searched for the keywords, the next thing that you have to do is see how well do your competitors rank for the same keywords that you wish to put. This would give you an insight about how well would a keyword work for you, as it did for them.
Step-5 Use Google AdWords Planner To Shrink Your List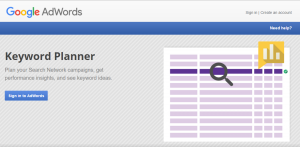 After you have done all this, you are sure to have a lot of Keywords with you. Now what you have to do is choose the best. Just the cream is what you need for your campaign, whatever it may be. The mix of all keywords is to be sorted in this way, also Google Trends is there for your help too. Use all these tools and make your site rank on top on the SERP.
Hope this article was helpful, let us know in the comments section below what you felt about this article. For more information about Digital Marketing, the tools or skills used in this field, enroll in Digital Technology Institute, New Delhi.