"Travel is to take a journey into yourself". Port Blair truly compliments this quote, as spending time at this place is like living the same beautiful dream over and over.
This place which is the heart of Andaman and its worthy capital also houses dozens of adventurous and interesting things for you to truly immerse in the Port Blair experience.
The place which is the capital of the union territory has the airport too and has some of the best resorts to offer.
It is a spectacular mix of Indian heritage and British infrastructure. It also gives off tropical feels when you are at the beach. Don't forget to visit the Cellular Jail, other names for which is "Kala Paani Jail".
A light and sound show is held at Cellular Jail, which is a must-watch for every Indian. Honeymooners can go for a trek to Munda Pahar Beach and catch a romantic sunset with your other half.
These are some of the best places to visit in Port Blair.
Cellular Jail Tour
This British era's colonial jail has a marvelous architectural structure which you can have a look at. You can roam around the place, take a look at the jail cells, and you can also take a look at Netaji's gallery.
You can hire a guide which would tell you about the complete history of the jail and how Britishers used to treat prisoners and freedom fighters.
There is also a light and sound show held at the Cellular Jail, which would definitely make you feel knowledgeable and as well as patriotic.
The Timing for the Shows are-
Tuesday, Thursday, Saturday and Sunday – 18:00 and 19:15 in Hindi
Monday, Wednesday, and Friday – 18:00 in Hindi and 19:15 in English
Chidiya Tapu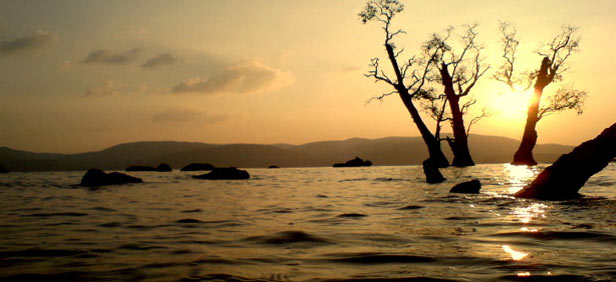 Chidiya Tapu is a beach located in Port Blair. It is a famous place for bird watching. People can usually different types of exotic species of birds.
You can spend around 20 to 40 mins here to witness some unique species of birds.
The beach is a little far from the main Port Blair city, around 17km but you can find a cab and can reach the place in 45 minutes.
Ross Island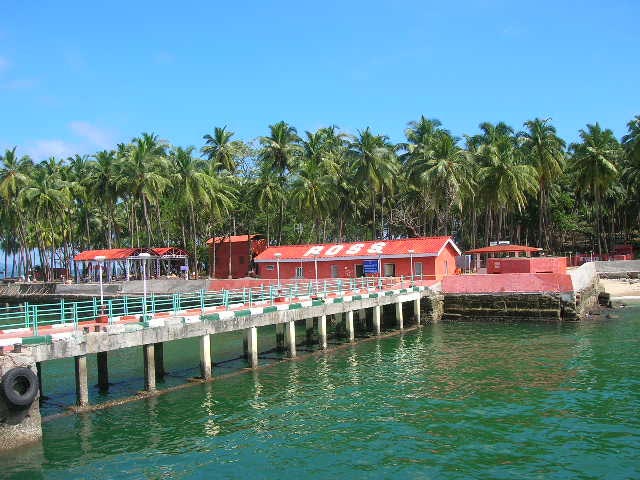 This island is located itself in the Port Blair. The Ross Island was used to be a colonial capital of the British and that's what makes this place so special.
You can see old churches and even bakery shops some of them are still open to this day and the rest of the infrastructure has dilapidated with time.
You can take a 75 bucks ferry to the place.
North Bay Island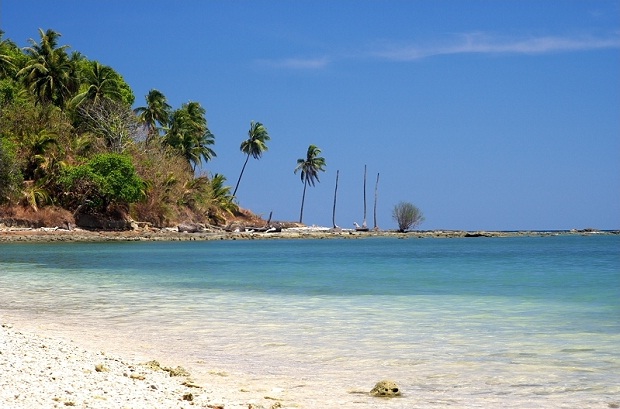 This place in Port Blair has tourists from all over the world including US and UK, Australia and New Zealand. The scenery is spectacular and the people are also very warm and welcoming.
You can experience sea walking here, in this you wear a sea trek helmet which stops any water from coming in and then you can walk under the water, the oxygen is also supplied from a tube into your helmet.
Apart from sea walking there are other water sports which you can try here like scuba diving and snorkeling.
Munda Pahar Beach
This is one of the well-known beaches in Port Blair. The specialty of this beach is that you have to trek to the place in order to reach it, which makes it much more adventurous and fun, which also makes this place one of the best honeymoon spots in Andaman.
The place is roughly 25kms from Port Blair and only 2-3km from Chidiya Tapu.