Are you a bit overwhelmed with this social media stuff? Don't worry you are not alone as it is not a usual thing that it was before. From selecting the perfect channel to make a social media marketing strategies for the right content for your website, it is difficult for a marketer to tackle all of this.
We have come up with a guide that will assist you to make a social media marketing plan. In this blog, you can check out the step by step guide who will help you to engage your target audience, identify your goals, and optimize the results.
Whether you are looking to build up your brand or to level up as a social media marketer, it is a must to develop a social media strategy. Without understanding your goals or to know about your target audience, it is impossible to achieve results on social media.
If you want to use social media to grow your business and you do not have so many followers, then you know about a proper social media campaign to target your niche audience. If you do not have the knowledge to create a social media campaign, then you should use outsourcing web services.
You must have goals that make sense!!
It is very important to have a realistic goal for your social media. We suggest you start with small goals that will boost up social efforts in an affordable as well as realistic manner.
The increase of brand awareness can be one of the small objectives that you can start with. If you want to create a buzz among the society, you should stop publishing solely promotional messages. You must emphasize on content which will outcast your personality.
Focal Point-Target Audience
It would be a waste of time and money if you make assumptions as a marketer. You can check up on different social media marketing companies, how can guide you upon it. The other option is to go for social media analytics tools; you can get sheer demographic data.
If you understand your audience then you can get answers to many questions like when, what and where you can share your content. 
For example, if you are in the lifestyle and traveling brand then you might know that people will love to know about different places and tips to remember during travel. So, posting such content will attract the audience.
Set up your most crucial metrics
Your social media should focus on data-driven strategy no matter what you are selling. It means what matters is social media metrics. You can go for social media marketing services as they can keep an eye on:
Research Matter: how far has your content traveled? Check out the people who like your post? Is it having an impact on the audience? In this era of an organic algorithm, tracking is most important.
Engagement: it focuses on the people who respond or interact. If it is in a good number then the next step is people's willingness to engage.
All the activities are rooted in the numbers. So, you have to match your goals with the people interested in your content.
Must know about what competitors are up to
Before starting with posting up your content, you should know about your competitor's move. When you look at your competitor strategy then you can have a transparent view related to your strategy.
The goal here is not to steal ideas from your competitor but to know what strategy is working for them. We can conclude out of it and can work accordingly.
Create content people urge to read
Your strategy is hands down content centered. You should publish the content parallel to the brand identity and objective. In this way, you can confidently cover your network.
The toughest challenge for video content makers is to stick on it daily. The marketers or SMM services provider is struggling with the creation of compelling visuals.
Also Read: Top 10 Social Media Marketing Tools for Business Growth
Timeliness should be the top priority of marketer
Timeliness can be considered to be a two-way street. You cannot expect customers to operate according to your time likewise you can't respond to customer's requests in a timely manner.
Customers not only want to get the speedier response but also want meaningful responses out of the conversation. On your part, it is not easy to respond to every request, so you have to buck up a little bit. You should make sure that no customer is left unattended.
If you are busy with your business and deadlines, go for a social media marketing company that will happily work on your behalf.
Check out which strategy is working or not and how to improvise
Up till now, you must have figured out how actually strategy works. Analysis or tracking is a must if you are doing social media marketing. Without proper tracking, you will now know how well one campaign did over others.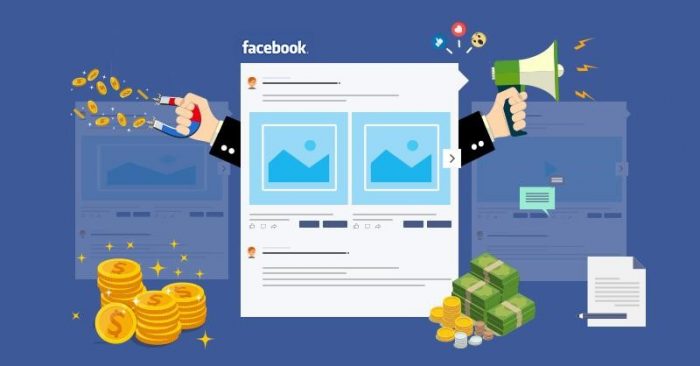 Keeping a bird's eye on your activities will help you to know about your growth and strategies which need to be changed. You keep a check on content that is performing well and organize all other campaigns accordingly.
Hit and trial is a strategy that one has to try there is no denying in this matter. You can be reactive in your short term goals to get the most out of your ongoing campaigns. 
Have a win-win situation with your team
Collaboration is a thing that a marketer has to consider more than ever. Index data shows that there is an increase in the expectation of the marketers to get reported on the results. By doing this, it doesn't only show that your efforts have paved you off but also shows results on how well your social strategy has responded.
You can take the assistance of social media marketing services to build up social collaboration tools. It will be effortless for your team to work together on any given social media campaign.
Do you think social media strategy is sorted?
We have provided a comprehensive guide that will help to inspire and figure out how one can plan for social media strategies. Surely, it is not an easy thing to do a lot of hard work, and patience is required. But one thing that I am damn sure is hard work will pay off.
Look at the bright side of the picture. Shift your mindset from daily activities like replying to the comments and scheduling to a high level. You can take guidance from SMM services as they can advise you on how to take your step so that you can get positive results out of it.
Take into consideration that you are just not posting content just for the sake of posting it. Make sure it is worth your efforts. It will help you to achieve business goals.