User-generated content is no doubt the most engaging form of content that is out there.
This is the reason why user-generated content is every marketer's must-have ingredient in the recipe of executing a successful marketing campaign.
Also, we see brands often displaying user-generated content through hashtag campaigns on various social media platforms.
A hashtag campaign displaying user-generated content using a social aggregator is the best way to initiate user engagement. It sets in motion a word of mouth marketing which is fueled by the user-generated content created by the users engaging with the campaign.
Here, in this article we discuss 5 such examples of hashtag campaigns that employed and displayed user-generated content for their marketing purpose and benefited immensely in terms of user engagement and brand awareness.
Come, let's have a look.
1. Starbucks- #RedCupContest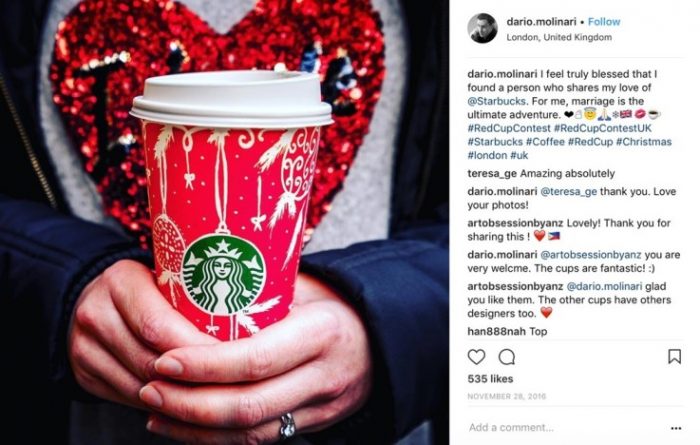 Starbucks annual #RedCupContest is an amazing example of UGC campaign every marketer should learn from. It is aimed at marketing it's holiday-themed seasonal beverages and the drinkers never fail to amaze the marketers with their participation. The campaign has developed itself as a tradition where users actually wait to participate in the contest to win the exclusive Starbucks giftcards.
It not only drives user engagement but also generates sales as the users have to buy the Starbucks drinks to have the red cups to participate in the contest. The users were asked to post a creative red cup image in order to win the pricey Starbucks gift card. The UGC contest campaign is something marketers can learn from, i.e., ask, encourage, and engage.
2. Red Bull- #PutACanOnIt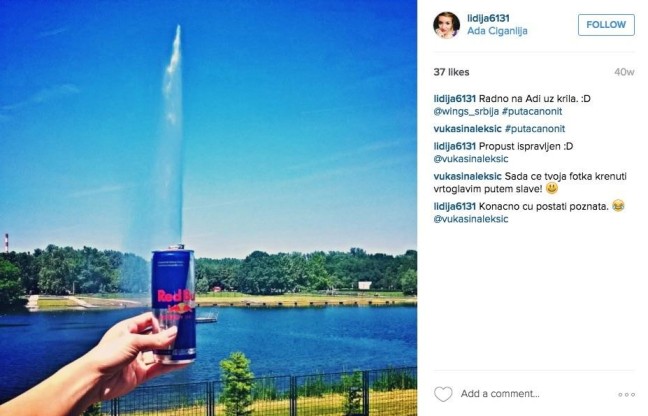 Red Bull's #PutACanOnIt is one of the most popular and successful hashtags campaigns that is 100% organic and 99% UGC driven.
This UGC hashtag campaign received enormous user participation. The users were encouraged to be creative with the Red Bull cans in their daily lives and share it on social media with the hashtag #PutACanOnIt. In just a few months, more than 10,000 original images were shared with red bull can placed and presented in creative ways with cars, dogs, fountains, and people in real lives.
3. BMW
The luxury car company BMW runs it's UGC driven hashtag campaign #BMWRepost on Instagram to share the posts of proud BMW owners and their wheels.
This user-generated driven campaign gets immense engagement from it's loyal customers as they get a chance to show-off their acheivements to the world through this campaign as we all realize the fact that owning a BMW is no small thing.
This campaign is highly beneficial for the car company itself as it gets to showcase user satisfaction with these posts of their loyal and happy customers. The campaign itself serves the purpose of brand marketing as these Instagram images are really appealing.
4. Aerie- #AerieReal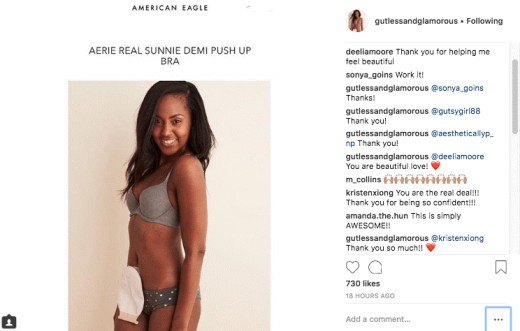 Aerie, the lingerie retailer received huge appreciation and kudos for it's hashtag campaign #AerieReal. The hashtag campaign focused on body shaming issues and boosting one's confidence in one's body- accepting a person for who they are not not for how they look.
The campaign was simple yet had a powerful message. The campaign aims at spreading body positivity by displaying unbrushed and unphotoshopped images of models from different racial background and different body types. Models with medical issues and disabilities are also showcased.
The campaign has been inspiring women empowering and celebrating various body types since 2014. As the campaign address such a global and gender-specific issue, user engagement has been tremendous and growing ever since.
5. Coca Cola- #ShareACoke
Coca Cola's #ShareACoke campaign is no doubt the most successful and popular UGC driven hashtag campaign there has been. Coca Cola has always excelled at marketing it's brand. "Share A Coke" campaign was indeed one of the most engaging and interesting UGC driven campaign that inspired users to post more and more on social media.
The idea was simple yet genius. The Coke bottles and cans were redesigned and displayed certain names. So, whenever users came across a coke with their names or their known ones' names on the bottle/can, they were compelled to post it on social media. Hence, the idea sold itself. This inspired thousands of posts being made on social media using the hashtag #ShareACoke.
Soon, Coca Cola started a contest where users submitting bottles or cans with name "Ryan" on it will get a chance to #ShareACoke with celebrity Ryan Seacrest. This further led the user engagement to newer heights.
Final Words
UGC driven hashtag campaigns have always proved their worth in enhancing user-engagement and increasing brand awareness. They have always been a complete sell out as an idea to market any brand.
Successful brands have every now and then leveraged user-generated contests and hashtag campaigns to create more visual brand content, generate brand awareness, boost sales, and promote the brand.
What are your UGC driven hashtag campaign ideas for your brand?