First of all i am Vegetarian Traveler and its very difficult to find a good veterinarian food in Thailand. "The World is a book, and those who don't travel read only one page." My spirit resonates with the words of Saint Augustine, and for all the right reasons. Being an avid traveler, I've been to many cities in my country, India. I love every nook and corner of the cities and places I visited, and yet, there was this desire to see the world beyond the international boundaries.
And this is where life gave me the time and opportunity to go see Thailand, a country famous for its beaches, ancient ruins, picturesque temples and oh so bustling cities.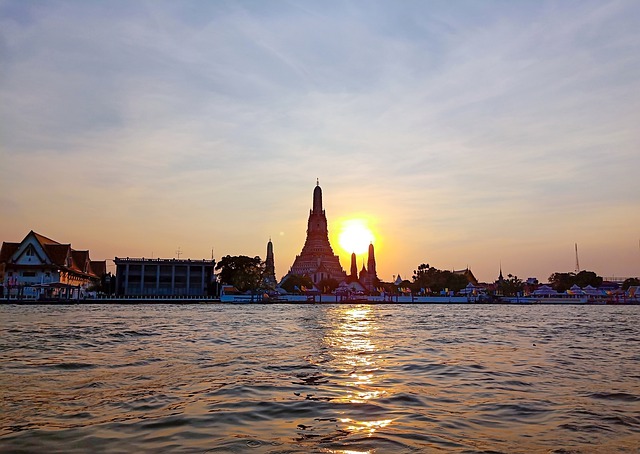 You'd surely have read about Thailand, especially Bangkok and Phuket, for these places are among the top tropical destinations in the world. However, for a simpleton like me, who stepped outside a country for the first time, this is nothing short of a dream come true.
So, here's my take on Bangkok and Phuket.
What I Loved About Bangkok
We all know how Bangkok is known for Tuk-Tuks, skyscrapers, traffic that just doesn't seem to move even when it is, the city won't overwhelm you when you hail from a big city. That said, Bangkok has its own way of taking you by surprise.
While the city boasts of some really amazing buildings, Bangkok also gives you a refreshing touch of nature at certain spots. Take the Grand Palace for example, this architectural houses some of the most beautiful trees and plants I've ever seen.
And not just that, the city offers you a plethora of options to relax your mind and body with a therapeutic Spa session. My tired and traveled body soon found a relaxing session and I believe that's the best thing to do after more than plentiful of traveling and shopping.

What I Loved About Phuket
Formerly known as Thalang, meaning "Cape", there's also a theory that the word Phuket was derived from the Malay word Bukit, which means "Hill." Sometimes, I do wonder how close the name sounds to what I kept telling myself to let go of things I can't control. But then, it hit me:

This is the place where I should have gone in the first place. Phuket is where I teleported to a different zone altogether. I wasn't tired anymore, I wasn't grumpy anymore. Above all, I was able to reset and relax the way I wanted to. I do agree that traveling in Phuket is not as convenient as in Bangkok, neither it is as reasonable, but for me, it was all worth it. I haven't seen beaches as clean and bright as here, nor have I seen seas as vibrant as here.

But then again, it's the people that need to keep the planet clean, but that's a different topic altogether, we may talk about it some other time.
The Adventure of a Vegetarian
As much as the world is on a vegan wave, I've always been a vegetarian. Traveling in India never led to any discomfort on my food expeditions. But being a vegetarian foodie in Thailand did put me on a roller coaster ride.

As much as I was told finding vegetarian food in Thailand will be difficult, I didn't know it would be so hard. But that didn't make me go for PB&J sandwiches or instant noodles for that matter. I kept exploring Bangkok and Phuket and let me tell you, certain vegetarian food joints are my go to place there now, if only I could remember the name.

All in all, my stay in Bangkok and Phuket along with my excursion for food of my choice has made me courageous enough to walk down the road without getting overwhelmed with the poignant smell of pork, beef and what not. If you ask me if I'd like to go there again, I'd say why not!