Even though the new iPhone 8 launch is just around the corner with many rumors about its features and design pouring in almost every day, the older iPhone i.e. iPhone 7s is still a pretty good phone when it comes to usability and features. Considering only the specs of an iPhone is not enough as the iPhone runs smoother than many many Android flagships even on lower specs and at the end of the day, that's what matters. In terms of usability, the iPhone is still one of the easiest and most user-friendly to use and there are many reasons for that.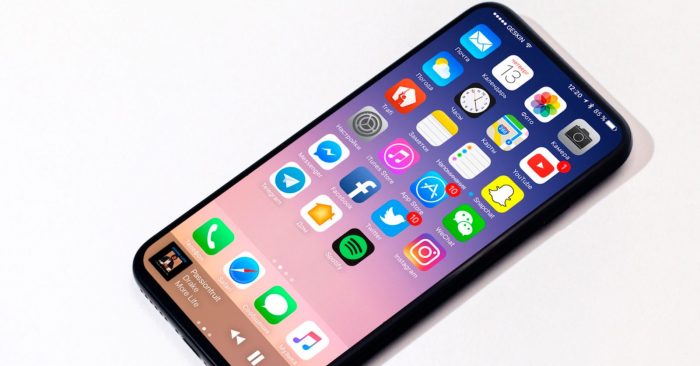 3D Touch
Any other brand and it would have been nothing more than a gimmick, but with the tight control the Apple has over its hardware and software, 3D Touch has been turned into one of the most useful features of the iPhone. The whole iOS has been designed around 3D touch and even the app developers incorporating it into their apps, it is bound to get more beautifully and seamlessly integrated into the iPhone. Many times there is not even the need to launch the app to complete the tasks (like setting a timer) and even if you had to, still the total number of clicks or taps will be drastically reduced. It makes using an iPhone faster as compared to an Android device.
iMessage
The new iMessage with new stickers and a whole new iMessage store where you can find apps that work within the iMessage is a great new tool for people. From ordering grocery to playing games with friends, all can be done. The new sticker store is a gift for those who use a lot of stickers and the keyboard will auto-suggest the emojis for words you are using.(For example, typing basketball will give you a basketball emoji suggestion.)
Deleting Stock Apps
This is a feature which will help all the consumers equally.No other manufacturer allows removal of stock apps. Even on iPhone removing stock apps can hamper the experience but it won't affect the phone in any major way. Also removing stock apps will save a lot of space for users who don't use that particular app.
Water Proof
The removal of the Headphone jack and making the start button static has improved the iPhone in one department tremendously and that is water proofing. The new iPhone is completely water and dust resistant and has an IP67 rating for its water proofing.
A10 Fusion Chip
There was a time when the dual core iPhone used to beat the octa-core processors in terms of performance. Imagine what it can do with a quad core beast. This is the fastest chipset ever on an iPhone. It is 2 times faster than an iPhone 6 and bench marking tests showed it to be the fastest device on the market when it was launched.Obviously, the newer iPhone is definitely going to better the previous record.
These were some major changes which you can see in an iPhone, but as its users say, using an iPhone is an experience in itself and you can't go back to any other device once you have used one.